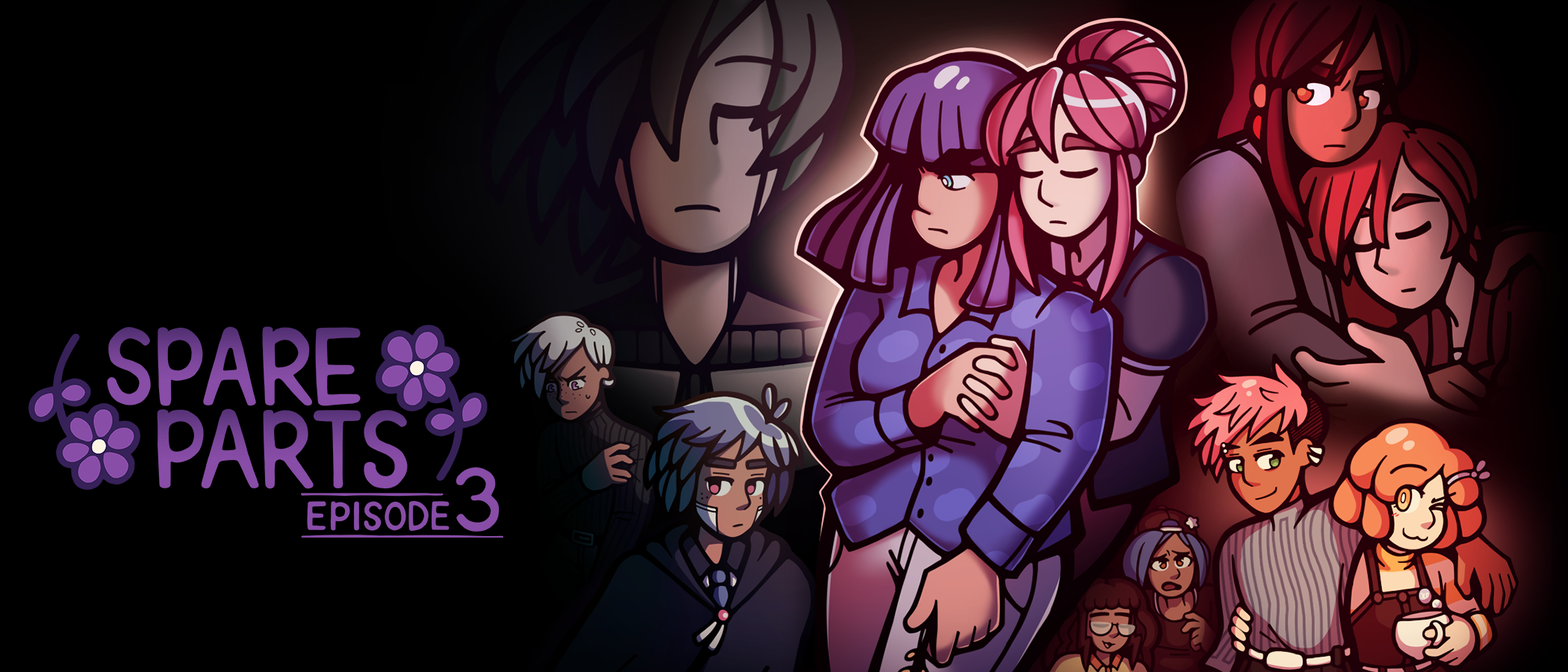 Spare Parts: Episode 3
A downloadable visual novel
Currently in development. Planned for release in Late 2022. All screenshots WIP and subject to change.

Episode 3 of the kinetic visual novel series, "Spare Parts."
Melanie, shedding her previous identity as "Unit 03," is working tirelessly to set the winds of life in motion. With 01's permission, Lucy's support, and Killie's culinary tutelage, she throws herself headfirst into the complicated role of "robot who runs a cafe of products she can't eat or drink." Everyone seems set on making her ambitions a reality, despite whatever difficulties may arise along the way. The least of which is not Melanie's overheating problems.

But what about those still keeping to the lab in the basement? Unit 04, with their fragile body, is never given the option to leave. And Unit 02, though perfectly healthy in body, insists that any attempts to integrate into human society will end in catastrophe. Her belief is encouraged by Violet, the mysterious A.I. assistant that speaks to all the androids through the private network they are tethered to. Together, the two of them try to find a way to force Melanie's dreams back underground, where everyone can live peacefully.

As tensions rise, and even Unit 04 expresses their desire to leave the basement, Unit 02 becomes increasingly desperate. Her only recourse is to keep pushing, even if it causes everyone to loathe her. Because all that hate will be permanently reset as soon as Violet's plan bears fruit.
But how far will she go? What pain is she keeping hidden? What, exactly, is she truly afraid of?

The continuation of a story about the scars buried deep in our hearts, and the longing for a warmth that can only exist in our dreams.