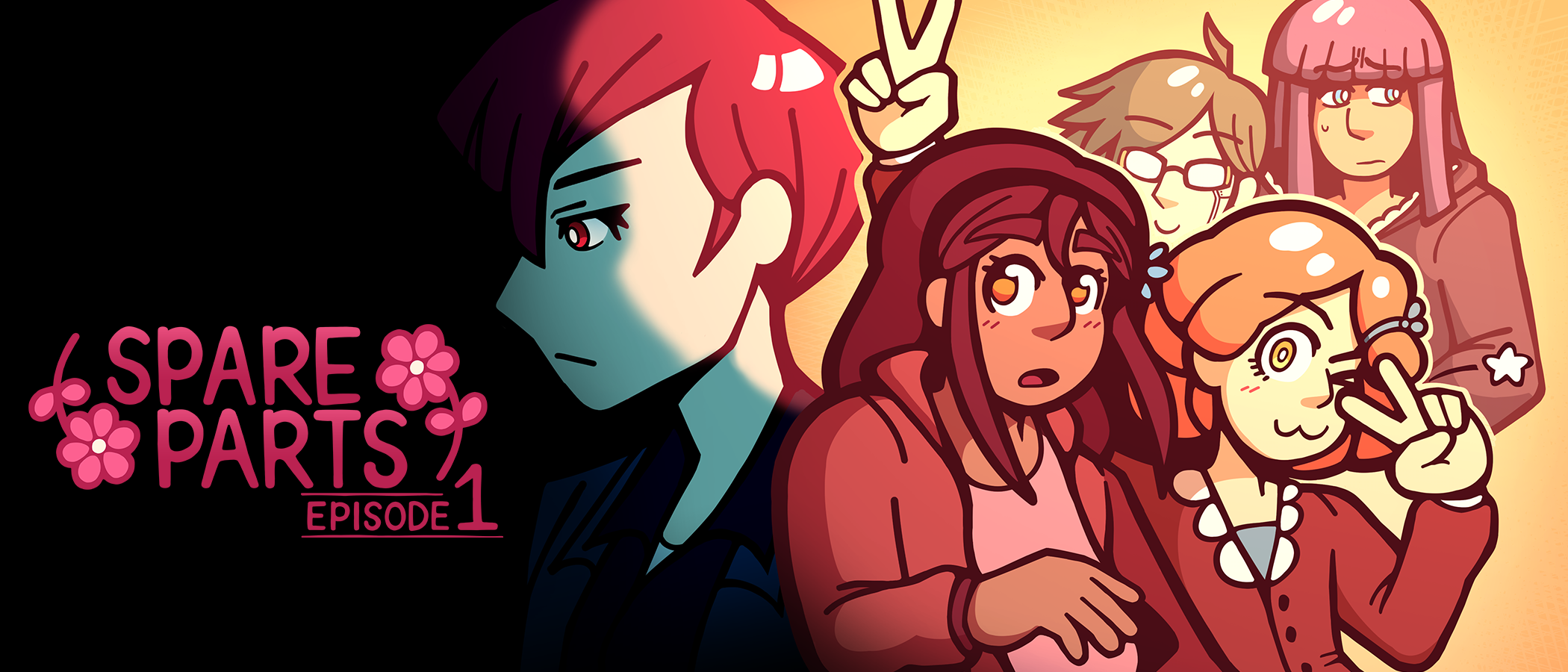 Spare Parts: Episode 1
Version 1.1 Out, + Steam Release!
---
Hi there! Spare Parts: Episode 1 is now available on Steam!!
https://store.steampowered.com/app/1479310/Spare_Parts_Episode_1/
It is basically the exact same version you can download here on Itch, but with some Steam achievements, and the convenience of it being in your library if you want something like that. It's mostly so that it can reach more people, but I'd still be very happy if you wanted to give it a buy, anyway
With the Steam release, I've put out version 1.1 of Episode 1. It is mostly a few minor changes, which I'll list below.
While I'm here I want to offer everyone reading this a huge thank-you for whatever level of support you've given Episode 1. Even if you downloaded it for free and read through it, that truly means the world to me. I'm a little baby dev so I'm winging all this stuff as I go, but the positive feedback and support has carried me through all the imposter syndrome and anxiety about something exploding. Thank you so, so much.
We're still hard at work on Episode 2, which is still planned for Spring of next year. You'll definitely see more of it in the first couple months, so look out for that! I'm excited to share it with you!
Thanks again! <3
Changelist:
Some art improvements on a few character sprites
New content warnings page, with a few content warnings I forgot to put in before
A few typo/glitch fixes
Files
Spapa1.1-1.1-pc.zip
164 MB
Dec 17, 2020
Spapa1.1-1.1-mac.zip
147 MB
Dec 17, 2020
Get Spare Parts: Episode 1